Foundation and new start of INES
In 1997, the Institute for New Era Strategy (INES) was founded as a company limited by Mr. Tetsuo Kondo, former LDP member of the House of Representatives, after his retirement from politics. Mr. Kondo began his career at the Ministry of Finance, and as a Diet member, he held the posts of Minister of Labor, and Minister of Economic Planning.
Throughout the years, INES has undertaken research from a private sector stand-point, with the aim of making policy proposals with fundamental solutions for urgent issues in the areas of economics, finance, politics, foreign affairs, etc., and has continually provided a forum for learning through the arrangement of breakfast study sessions.
INES re-started its operations as a general incorporated association in July 2018, and will continue to provide a venue for people to gather and deepen discussions on the issues that Japan faces now and in the future.
General outline of the association
【Name】
General Incorporated Association Institute for New Era Strategy (INES)
【Office】
100-0014
#205, 2-9-6 Nagata-cho, Chiyoda-ku, Tokyo,
TEL : 03-6225-0016  FAX : 03-6225-0174
【Established】
July 2, 2018
【Board Members】
President
Junta Asai
Chairman
Ichiro Umeda
Director
Kazumasa Oguro
Auditor
Masato Iwasaki
Description of business
INES aims to make policy recommendations aligned with the new era and conducts the following businesses.
Research, planning, and guidance on subjects such as political structures, economic policies, foreign affairs and social security, as a fee-based service for national and local governments, public-interest corporations, and other companies and organizations
Advice, guidance and research on urban and area development, and management of public facilities
Advice, guidance and research on management of corporations and organizations
Planning, facilitation and execution of speeches, symposiums, seminars and other events
Publishing books and periodicals
Collection, processing and provision of data
Other businesses needed to achieve the goals of the association
INES staff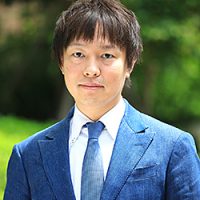 Junta Asai President
Born in Chiba on May 24, 1985. Mr. Asai succeeded INES Co. Ltd. in 2009 and took the president's office. In the breakfast study sessions every month, he presents policy analysis on political system, fiscal policies, financial issues and others. Also provides advisory services on public policies to Diet members, government offices, corporations and other organizations through research, survey and planning. After graduating the university, he entered a consulting company and provided services mainly to clients based overseas in the areas of IT, finance, pharmaceutical, food, energy and others. Since 2013 he has been a Director at a public policy advisory company.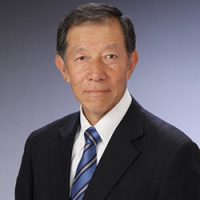 Ichiro Umeda Chairman
Born in Oita on October 21, 1952. Mr. Umeda graduated from Okayama University, Faculty of Law and Literature, Department of Law. He received MBA at Keio Business School. He joined Taito Pfizer (now Pfizer Japan Inc.) as a Medical Representative. He served as the Director in charge of Management Planning, Personnel, General Affairs, and Drug Business Promotion. Mr. Umeda took the seat of President of Pfizer Japan Inc. in December, 2009. He retired Pfizer in 2018 and became the Chairman of INES, upon its establishment.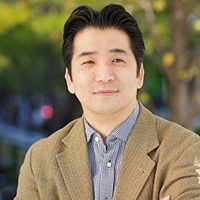 Kazumasa Oguro Director
Professor at the Faculty of Economics, Hosei University. Born in 1974. Graduated from the Faculty of Science of Kyoto University and received Ph.D. in Economics at Graduate School of Economics, Hitotsubashi University. Prof. Oguro joined the Ministry of Finance (MOF) in 1997 and experienced Assistant reviewer of laws, Chief Deputy Director of Review Division, Custom Bureau, Chief Researcher of Policy Research Institute (PRI) of MOF, and Associate Professor at Hitotsubashi University, and took the current position in April, 2015. Currently he also serves as Senior Visiting Researcher at PRI, and Consulting Fellow at Research Institute of Economy, Trade and Industry (RIETI), and Advisor to "Japan Vision: Health Care 2035". A member of Expert Committee on Pension Division of Social Security Council, a Director of Kajima Institute of International Peace, and Director of INES, Chief Researcher of The Canon Institute for Global Studies. Specialized in Public Economics. Author of "Deep Layer of Financial Crisis" (NHK), "Consumption Tax can Exceed 25% even in Abenomics" (PHP), "Will Populism in Finance and Democracy lead to Debt Crisis" (Nihon Keizai Shimbun), "Scenario Analysis of Crisis: After Financial Reversal" (Nihon Keizai Shimbun), "Economics of Drug Prices" (Nihon Keizai Shimbun".)
Ray Gotoh General Manager, Public Affairs Department
Managing Director of Japan Counselors, a communications consulting firm for corporate clients. Graduated from Hosei University, Faculty of Business Administration and joined Japan Counselors. For over 30 years, he served to more than 50 clients most of which are foreign corporations, and planned and executed communications strategies. He took a position of Senior Consultant in 2006. He became the General Manager, Public Affairs Department in January, 2013.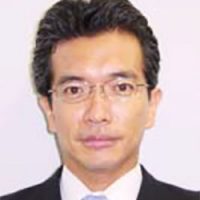 Koji Yano Special Advisor
Mr. Yano was born in Shimonoseki City, Yamaguchi Prefecture in 1962. He graduated from Hitotsubashi University, Faculty of Economics in 1985 and entered the Ministry of Finance the same year, where he was first posted to the Administration and Legal Division of the Minister's Secretariat. After working as a research fellow at Harvard University, he served as Deputy Director of the Securities Department from 1994. His other positions within the ministry have included Director for Personnel Management in the Minister's Secretariat, Director for Budget Planning in the Budget Bureau, and Director for Tax Policy in the Tax Bureau. From 2007, he served under Nobutaka Machimura as Private Secretary to the Chief Cabinet Secretary and served in the same position again under Takeo Kawamura in the subsequent Aso Cabinet. During the Democratic Party of Japan's term in government, he supported the goal of "establishing an uncertainty-free social security system" championed by the then State Minister in Charge of Economic and Fiscal Policy, Kaoru Yosano, and contributed to the passage of the three-party agreement to raise the consumption tax rate to 8% and 10%. He then served as Private Secretary to Chief Cabinet Secretary Yoshihide Suga and Deputy Director-General of the Tax Bureau in the Ministry of Finance. He became Director-General of the Ministry of Finance's Minister's Secretariat in July 2017. He was appointed Director-General of the Tax Bureau in July 2019, Director-General of the Budget Bureau in July 2020, and Vice-Minister of Finance in July 2021. On June 24, 2022, he assumed the role of Special Adviser to the Ministry of Finance. He is also currently an Advisor to Hitotsubashi University and a Special Advisor to Nippon Life Insurance Company.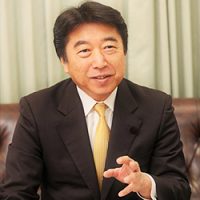 Shinya Adachi Research Advisor , Mayor of Oita City
Mr. Adachi was born in Oita City, Oita Prefecture on June 5, 1957. He graduated from the University of Tsukuba's School of Medicine and later obtained his Ph.D. in medicine from the same school. He began working at the University of Tsukuba Hospital in 1982. He has also served as Head of the Department of Gastroenterology at Kasumigaura National Hospital and as Head of the Medical Department at Tsukuba Medical Center Hospital. He was first elected to the House of Councillors in 2004 and served a total of three terms in the Diet until July 2022. He was elected Mayor of Oita City in 2023.
Record of past breakfast study sessions
INES has managed breakfast study sessions, picking timely and important issues in a wide range of fields such as the economy, finance and international economy.
For every study session, INES has invited the highest quality speakers, while the study session attendees have included Diet members, local assembly members, government officials, executives from major businesses, academics and economists. INES facilitates active discussions between speakers and participants.
Based on the result of the breakfast study sessions, INES makes policy recommendations to stakeholders.
INES is proud to have hosted sitting Ministers and other superb speakers who are leading figures in the Japanese economic community, academia and other fields. The three consecutive Governors of the Bank of Japan, the Minister of Health, Labor and Welfare, the Director-General of the Budget Bureau of MOF, and the Chief Medical & Global Health Officer of the MHLW have been our speakers in the past. In the 21-year history of INES, we have had around 300 speakers.